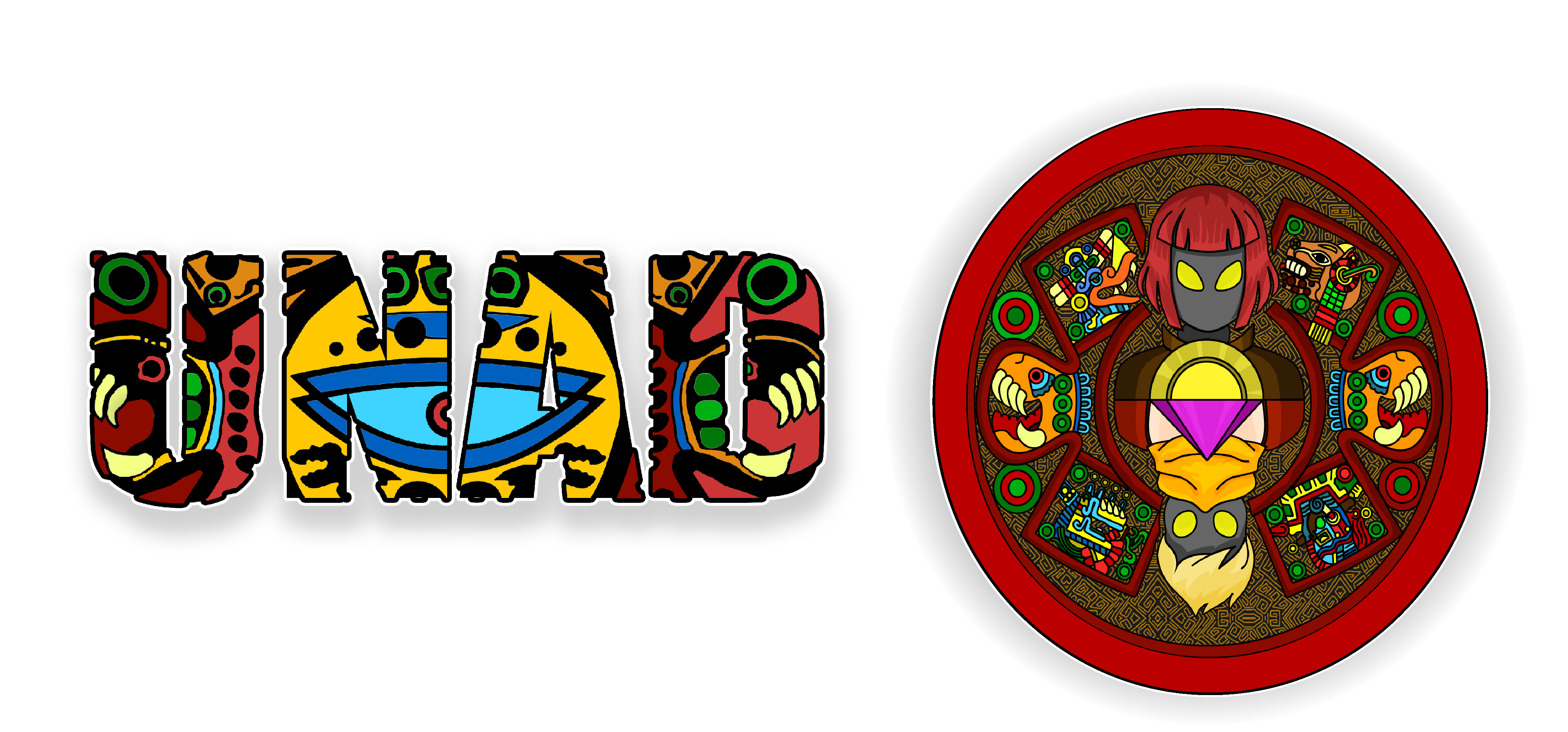 UNAD
A downloadable game for Windows and macOS
The Story
Two travellers, wandering in search of a treasure, are separated by an accident. From that moment on their objective is to find each other and try to leave with the treasure.
Players
A young and brave adventurer from noble origins, passionate about cartography and archeology. Always searching new treasures to discover, she learns about an ancient temple hidden in a deep forest containing a valuable treasure. Despite having only vague informations about the place of the expedition, she convinces a young boy to follow her.


A rambling adventurer skilled in exploration and profound expert of ancient ruins, little is known about his origins ad travels. He loves to play his flute but is very shy in public, he finds the young adventuress a little bizarre but interesting enough to join her in her adventures.
Gameplay
Controls
Player 1: Move with WASD, Jump with Spacebar and use powers (if any) with E.
Player 2: Move with Arrow Keys, Jump with Up Key and use powers (if any) with P.
Additional Info
The game is a co-op, split screen platform with some enigmas to solve based on the interaction between the two players. It develops as a side-scroller. The gameplay is mainly focused on power selection. Most of the times the power affects the other player, but sometimes could affect the environment or the player itself. At any well or altar you have a choice about the power to take, but be careful, only one is the right one and the other leads to nothing but death.
Credits
This project was created for the Virtual Reality Course of the Politecnico of Turin.
Developers
Matteo Cultrera
Francesco Marra
3D Modelers
Giuseppe Ferraro
Martina Sirna
Eleonora Zonno
Music
Derek Fiechter & Brandon Fiechter
SFX
All the sound effects are taken from
Download
Click download now to get access to the following files:
Unad_V1.0_Win64.zip
150 MB
Unad_V1.0_MacOS.zip
166 MB